TubeSink
It is a DVB-T reception/demuxer module for the media monitoring installations.  It can easily replace multiple channel input using Osprey cards.
It can be used on its own, to provide DVB-T stream capture and Transport Stream media forwarding, or it can be used in conjuction with VideoPhill Recorder to transcode and record the channel provided by forwarding the transport stream.
It can handle multiple DVB-T tuner cards, and can read and dump EVERY channel from EVERY multiplex that it handles.
For example, if you have 3 DVB-T cards, and each is tuned to a frequency that carries 8 channels under one multiplex, you'll be able to capture and forward 24 channels with ONE PC.
File archiving
Tuners are listed on the left, as is the frequency for each tuner.
Next to it (to the right) are the channels that are found for that card - on that multiplex.
This screen represents configuration for file archiving module of TubeSink.  Each channel of each multiplex has it's own output folder and file properties.  Duration of the saved file can be set and archive length as well.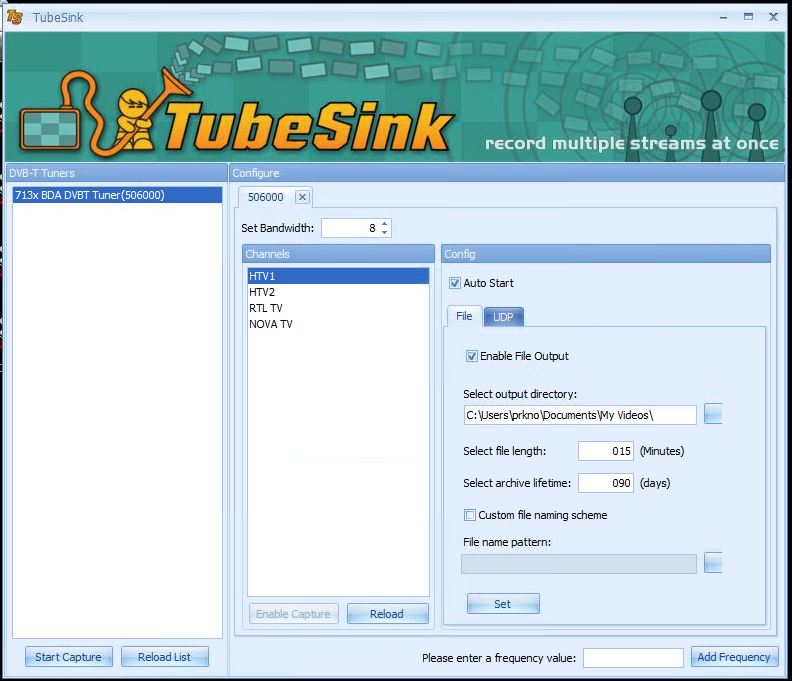 UDP Transport Stream forwarding
Each channel has also a configuration property that allows the transport stream to be forwarded to any number of computers on the internal network.  It will even work for broadcast and multicast adresses, so you can use them if your network support it.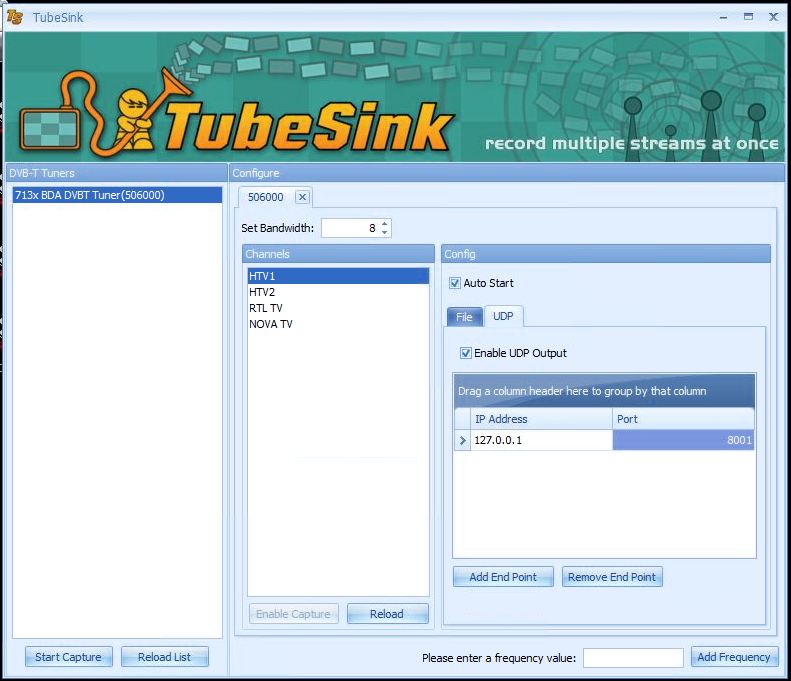 TubeSink is free for home and personal use and you can fetch it here.
---